CYCLING

Lauro Chaman
25 June 1987
LATEST TRIUMPHS:

2018 Road World Championships – Silver (time trial)

2018 Track World Championships - Gold (scratch)

2017 Road World Championships - Gold (road race), Bronze (time trial)

2017 Track World Championships – Silver (individual pursuit), Bronze (time trial, scratch)

Rio 2016 Paralympic Games – Silver (road race), Bronze (road time trial)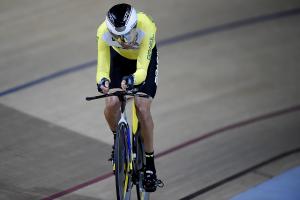 Brazil's best Para cyclist Lauro Chaman relishes competing on home soil. He claimed gold in the men's scratch C4-5 at the 2018 Track World Championships in Rio de Janeiro, the same city where he had become a national hero two years before when he won two medals on the road at the Paralympic Games.
Chaman admits the win at the Track Worlds was his most important victory.
"I must say I dreamed of the day I would win a medal in front of my little son and finally it came true. I already felt fulfilled with the two medals in Rio, but this tops it."
After that, he again reached the podium, this time on the road when he claimed silver in the men´s time trial C5 at the 2018 Road World Championships in Maniago, Italy.
The Brazilian also shone in 2017, when he won silver and bronze at the Track World Championships in Los Angeles, USA. He followed that up with a gold and a bronze at the Road Worlds in Pietermaritzburg, South Africa later that year.