BLOG
Sarah Storey
26 October 1977
Great Britain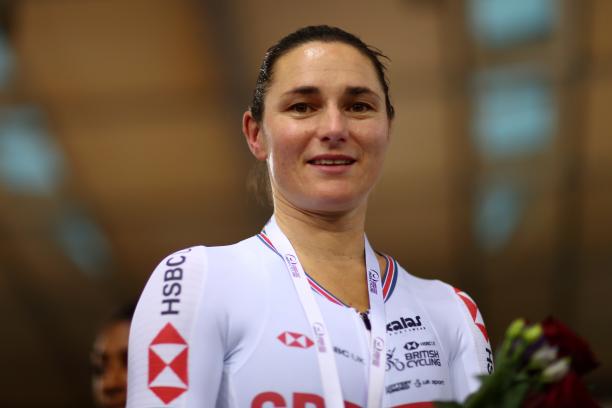 Sarah Storey: Training Camp Miles and For VioRed debut
02.04.2012
Great Britain's Sarah Storey talks about getting the fastest time recorded by a woman on the For VioRed course, and who are the five people who have been most instrumental in her success.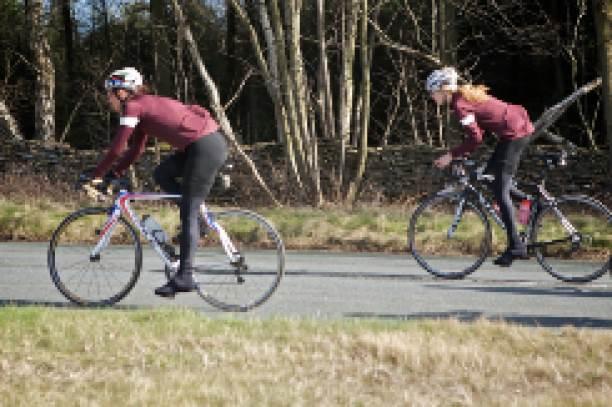 Sarah Storey is training with teammates in Mallorca
© • Sarah Storey
By IPC
Related Images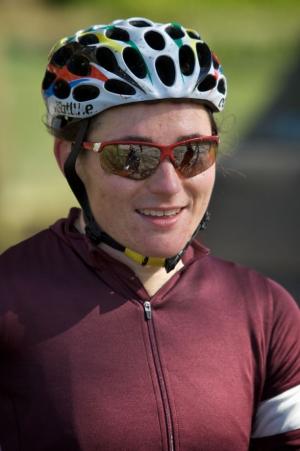 Sarah Storey has hit the road in Mallorca
© • Sarah Storey
Related Blogs
"Given the race was also on April Fools Day, I did wonder if I would turn up to the HQ to a sign that said, 'Ha ha, April Fool!'"
With over 30 hours of training under my belt after our first week in Mallorca, our second week saw us transfer from Alcudia to Santa Maria for the second part of the camp, and this gave a slightly different angle for training rides. With my Time Trial bike arriving on the team van, I headed out for several sessions getting back into the TT groove ahead of my first race, and For VioRed racing debut, on Sunday 1st April.
The second week continued the trend of long miles, as well as the additional intensity on the Time Trial bike and also a visit from a BBC crew filming primarily for Blue Peter, but also getting some footage that was used last weekend in an episode of British Olympic Dreams. My rest day also coincided with the only day of rain during our trip, although having said that, we also missed the best of the sunshine in the UK too!
The filming for Blue Peter took place on one of my split training days where I did two sessions of two hours, with the morning session heading out for a 70km loop on the Time Trial bike and the afternoon being a hillier ride for the first 90 minutes and then a faster, flatter section for the final part to test the legs in a time trialling state after the effort of climbing.
Once the weather picked up after the rainy day I headed off for my biggest mountain day with a trip to Sa Calobra again, with a threshold effort up the Inca side of Lluc and then after Sa Calobra headed over the Puig Major and into the town of Soller. From here there was just the switch back climb of "Little Soller" to do, and this tested the legs getting out of the saddle to re-accelerate after each hair pin. It was 2,500m of climbing in the 4.5 hour ride and one that I certainly could feel in the legs the following day, but it was nothing a brilliant massage and my new compression leggings couldn't ease.
Towards the end of the camp I did a short Time Trial Test over a 20-minute ride and was pleased to see that despite the big miles and long hours I was still able to produce some quality power and ride quickly without any race equipment.
Flying back to the UK there were a couple of recovery rides on the cards and this started with putting my bike together at the airport and riding home. It was one of the final few days of gorgeous sunshine here in the UK, and I was glad to have decided to do the ride, it was as if I was still out in Mallorca!
In between the shorter rides after coming home I was able to fit in a visit to St Ambrose Barlow Catholic High School in Merseyside, and it was a fantastic visit. After the assembly I was presented with my very own personalised Union Jack, made for me by the school textiles teacher and wishing me good luck for the Games. It isn't something I have ever received before after doing a school visit and I was so touched, hopefully the school will be able to spot it on TV during the Games this summer! I also spent a day with Links of London in a hotel just a mile from our house, filming with some of the core people from my life as an athlete. Links of London are launching their "Circle of Five" campaign which is based around the concept that every person has a core group of five people who have been instrumental in helping them achieve their success. For me that core group falls into five categories, as it was really too impossible to name only five people. My Family, Coaches, Communications and Liaison people, Best Friends and Room Mates, all feature as my circle of five and it brilliant to be able to have some of that group involved with the filming. Clare Cunningham, Emily Whitley and Jennifer Coughlin all came along as my posse of swim team room mates, whilst two of my three best friends Michelle and Rach were there, along with Barney and also Helen Scott who works as our Communications Manager and sorts out so much of the work we do for Team Storey Sport. If only it had been possible to get everyone there, it would have been an even more amazing day! Catching up with everyone was fantastic and many of the girls already knew each other from my Hen night 5 years ago.
This week finished on another high note, after my debut for the For VioRed Racing Team in a Time Trial being promoted as one of the regional rounds of the National Time Trial series. Based on a course in the south of Cheshire that I haven't ever ridden before, Barney and I headed over to check out the route on Saturday ahead of an early start at 0847 on Sunday. Given the race was also on April Fools Day, I did wonder if I would turn up to the HQ to a sign that said, "Ha ha, April Fool!"
Race day was a gloriously clear blue sky, but the early hour meant it was also very cold and I had a big re-think of clothing on the start line and ended up quickly donning one of Barney's thermal gloves on my left hand which during the ride from the HQ to the start had become so cold I really wondered if I could hold on properly! It wasn't the ideal time to be re-thinking the clothing but sometimes these decisions have to be made and I was very glad I did change the glove, even if it was 3 sizes too big and held on by the sleeve of my skinsuit!
The course was a simple triangle and quite rolling in nature with several long drags and no wind to speak of. This kind of course is exactly the sort that I like, and after four miles I had been able to pass a few riders and it didn't feel like seven months since the previous Time Trial!
Back at the HQ after the ride I was told my time was the fastest recorded on the course by a woman and it also placed me seventh overall in the men's, so it proved an even better start to the season.
With the next few weeks very much Time Trial focused, I am also heading over to Manchester Metropolitan University for three sessions a week in the altitude chamber. It will be an interesting addition to the training, and I am looking forward to seeing how things go.