APRIL 2016

Stephen McGuire - Athlete of the Month April 2016
18 August 1984
LATEST TRIUMPHS:

2017 European Championships – Gold (individual)

Rio 2016 Paralympics – Fourth (individual)

2016 World Championships – Gold (individual)

2015 European Championships – Silver (pairs)

2013 European Championships – Gold (pairs)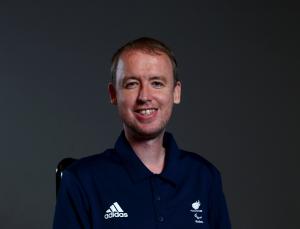 April 2016

'Athlete of the Month'
Newly crowned boccia world champion Stephen McGuire has been named the Allianz Athlete of the Month for March.
The British athlete won his first individual gold medal in the BC4 class, which was the most hotly contested event at the 2016 International Boccia Sports Federation (BISFed) Individual World Championships in Beijing, China. McGuire held off China's Yuansen Zheng 4-3 in the finals to land the title, a feat McGuire had been working toward since 2005.
McGuire received a majority of the public vote. The USA's sitting volleyball player Heather Erickson came in second in the polls. British track cyclist Megan Gilgia was third, followed by Australian table tennis player Melissa Tapper and US cross-country skier Oksana Masters in fourth and fifth, respectively.
The 2016 winners are:
January – Abdullah Sultan Alaryani, United Arab Emirates, shooting
February – Andrey Smirnov, Russia, wheelchair curling
March – Stephen McGuire, Great Britain, boccia