Proud Paralympian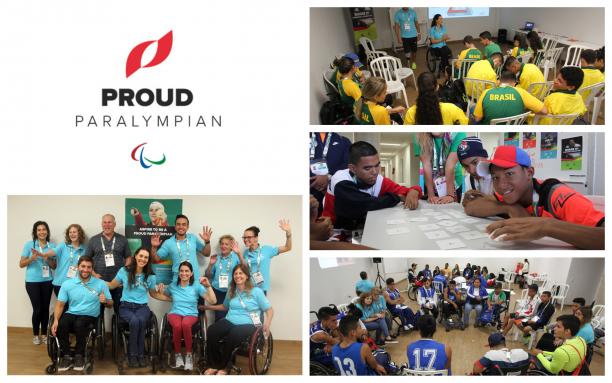 © • Agitos Foundation
Athletes are the heart of the Paralympic Movement.
Proud Paralympian is for Paralympians and Para athletes who aspire to compete at the Paralympic Games.
It aims to inspire and educate athletes to be the best they can be, both on and off the field of play. You can take part in workshops and activities at competitions and events that can help you to achieve your best.
PROUD PARALYMPIAN TOPICS
The Paralympic Movement
Athlete Health and Wellbeing
Dual Career Strategy
Ethics
Human Rights
Working With The Media
You can get involved with Proud Paralympian activities at Paralympic Games, youth Regional Games, youth World Championships and athlete forums/conferences. Paralympians are trained as Proud Paralympian leaders to deliver workshops and activities to reach out to Para athletes.
BE A PROUD PARALYMPIAN
KNOW IT!
Know the Paralympic values and foundation of the Movement.
Respect your body and its limits.
Have an exit strategy from sport towards a career.
Know your rights as an athlete and citizen.
LIVE IT!
Always give your best on and off the field of play.
Say no to doping.
Respect the rules, opponents and fans.
Be a role model.
Take part in athlete elections; get involved in running your sport
SHARE IT!
Be skilled in social and traditional media.
Find ways to talk about your experiences and share your knowledge with others.
Proud Paralympian relaunched at the Rio 2016 Paralympic Games, where more than 2000 athletes took part. Athletes who registered to receive information about Proud Paralympian will receive regular updates about activities and ways to get involved in the future.