Organisational Capacity Programme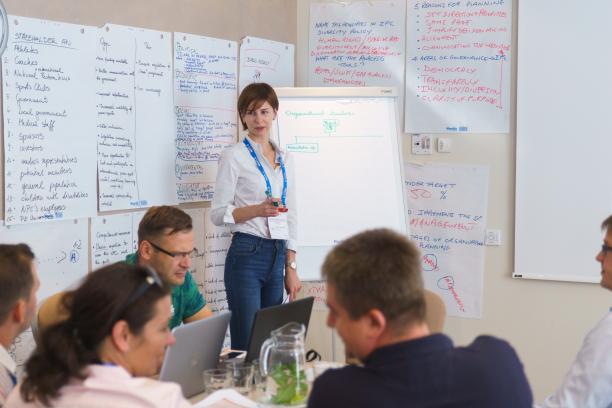 Representatives from seven European NPCs took part in the OCP Level 2 workshop in Tallinn
© • Agitos Foundation/Kristjan Jarv
Developing Para sport at the national level is a complex task. The Agitos Foundation's Organisational Capacity Programme supports National Paralympic Committees (NPCs) to understand their mission and prioritise their work. Through a two-year mentoring process, the programme is encouraging increased professionalism, more local support from governments, corporates and development agencies, new local partnerships and better visibility.
The OCP is a unique combination of learning how to make a project successful, knowledge and mentoring, requiring ongoing commitment from the NPC, training expertise from the IPC Academy and mentoring from Agitos Foundation staff.
The OCP Level 1 started in 2014 and so far over 1,000 people have been engaged in national workshops from 39 NPCs in all five regions. This includes Benin, who went on to secure support from the Agitos Foundation for three National Paralympic Days, and Serbia, who hosted a winter sport development camp for Greece, Bosnia and Herzegovina, Croatia, Bulgaria and Romania.
Level 2 started in June 2018 and aims to provide more in depth knowledge and support to NPCs in the areas of governance, marketing/promotion and athlete development.
The long term aim is to increase the ability of NPCs to manage and diversify their funding streams. We want them to become drivers of Paralympic Movement, with strong communication strategies and most importantly to create strong sustainable pathways for Para athletes at all levels.