I'mPOSSIBLE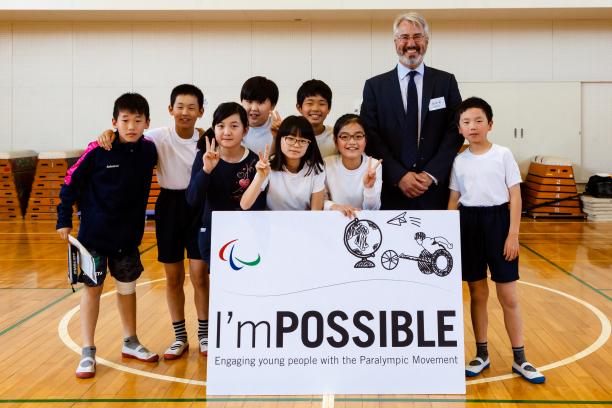 © • Agitos Foundation
With its vision to 'enable Para athletes to achieve sporting excellence and inspire and excite the world', the International Paralympic Committee and Agitos Foundation are committed to spreading the Paralympic Movement and its values to all corners of the world.
In order to fulfil this vision, the Agitos Foundation is helping to create, implement and monitor the I'mPOSSIBLE Programme, which primarily targets young people in schools (6-12 years of age). The programme aims to promote inclusion of people with impairments through Para sport.
Through the Paralympic values and its athletes, the Paralympic Movement has the capability to shape the way young people around the world perceive people with impairments.
At the national level, the programme will provide a structure and resources for National Paralympic Committees and their partners to promote inclusion through first-hand Para sport experiences. Activation of this kit will shape the minds of a new generation towards inclusion and the rights of people with impairments.
Not only will this generate awareness in schools, but the knowledge of the Paralympic Movement will be shared with the family and friends of the participating youngsters, thus, creating a more inclusive society.