Socios / Partners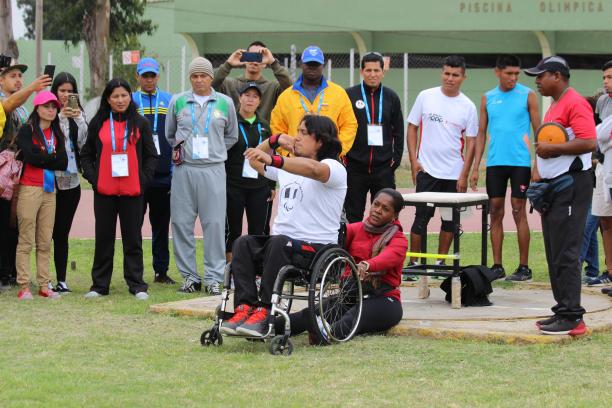 © • NPC Peru
Banco Interamericano de Desarrollo
El Banco Interamericano de Desarrollo (BID) trabaja para mejorar la calidad de vida en América Latina y el Caribe, ayudando a mejorar la salud, la educación y la infraestructura a través del apoyo financiero y técnico a los países que trabajan para reducir la pobreza y la desigualdad. Su objetivo es alcanzar el desarrollo de una manera sostenible y respetuosa con el clima. Con una historia que se remonta a 1959, el BID es hoy la principal fuente de financiamiento para el desarrollo para América Latina y el Caribe.
Los temas actuales prioritarios del Banco incluyen tres retos de desarrollo – inclusión social y e igualdad, productividad e innovación e integración económica – y tres temas transversales – igualdad de género, cambio climático y sostenibilidad ambiental, y capacidad institucional y estado derecho.
English
The Inter-American Development Bank (IDB) works to improve lives in Latin America and the Caribbean, through financial and technical support for countries working to reduce poverty and inequality, we help improve health and education, and advance infrastructure. Its aim is to achieve development in a sustainable, climate-friendly way. With a history dating back to 1959, today we are the leading source of development financing for Latin America and the Caribbean.
The Bank's current focus areas include three development challenges – social inclusion and inequality, productivity and innovation, and economic integration – and three cross-cutting issues – gender equality and diversity, climate and environmental sustainability; and institutional capacity and the rule of law.
APC-Colombia
APC-Colombia, es la organización que guía la cooperación internacional de Colombia. La propuesta de valor de la Agencia es aumentar el beneficio que obtiene la sociedad colombiana e internacional de la cooperación en función del desarrollo de acuerdo a las prioridades del país.
APC-Colombia focaliza y dinamiza la cooperación internacional que recibe Colombia priorizando los territorios que más lo necesitan y tres áreas temáticas: construcción de paz, desarrollo rural sostenible y conservación y sostenibilidad ambiental. También comparte conocimiento y prácticas que agregan valor con otros países a través de la Cooperación Sur-Sur (CSS) y Triangular (CTr) buscando contribuir al desarrollo sostenible y al posicionamiento de Colombia en el mundo.
APC-Colombia is the organisation that guides Colombia's international co-operation. The value proposition of the Agency is to increase the benefit that Colombian and international society obtains from co-operation based on development according to the country's priorities.
APC-Colombia focuses on the international co-operation that Colombia receives prioritising the territories that need it most and three thematic areas: peace building, sustainable rural development and conservation and environmental sustainability. It also shares knowledge and practices that add value with other countries through the South-South Cooperation (CSS) and Triangular Cooperation (CTr), seeking to contribute to sustainable development and positioning of Colombia in the world.
Coldeportes
El Departamento Administrativo del Deporte, la Recreación, la Actividad Física y el Aprovechamiento del Tiempo Libre (Coldeportes) tiene como objetivo, dentro del marco de sus competencias y de la ley, formular, adoptar, dirigir, coordinar y ejecutar la política pública, planes, programas y proyectos en materia el deporte, la recreación, el aprovechamiento del tiempo libre y la actividad física, para promover el bienestar, la calidad de vida, así como contribuir a la salud pública, a la educación, a la cultura, a la cohesión social, a la conciencia nacional y a las relaciones internacionales, a través de la participación de los actores públicos y privados.
The Administrative Department of Sport, Recreation, Physical Activity and the use of Leisure Time (COLDEPORTES) aims, within the framework of its powers and the law, formulate, adopt, direct, coordinate and implement public policy, plans, programs and projects in sport, recreation, use of leisure time and physical activity, to promote the welfare, quality of life and contribute to public health, education, culture, cohesion social, national consciousness and international relations, through the participation of public and private actors.